Beer Tasting
Reserve your Beer Tasting with our resident Beer Guru.
We have developed a special beer tasting experience suitable as a different and entertaining corporate event idea or for a private beer tasting party.
Under the expert guidance of our own resident 'beer guru' you will experience the many different tastes that the beer world has to offer with many surprises en route.
Here at Wine-Works we are fortunate to have enjoyed much of our careers in the London licensed trade, and are just as acquainted with beer as wine!
Beer Tasting
Our beer tasting includes twelve different beers to try in generous measures, divided into three or four different styles to suit your preference. Every beer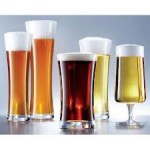 tasting, London based or anywhere in England & Wales is designed bespoke to each booking.
Styles can include lagers, real ales, seasonal brews, flavoured beers, milds and porters to name a few.
Ciders can also be included if desired or as a stand alone event. Sample the very best from the UK and abroad.
In 2012 we broke new ground with a pioneering corporate beer tasting experience, by providing a range of real ales on draught in a London office for an important client networking evening. The group is divided into teams of four, who then compete in a fun interactive quiz while working their way through the beer tasting, picking up fascinating facts about brewing and different beer styles along the way from our beer tasting expert. Quiz rounds include a caption competition, quick fire quiz round and boutique beer anagram challenge!
Please e-mail or call us on 020-3583-7070 to discuss your beer/cider tasting and for a no obligation quotation.
Our beer tasting events provide an amazing opportunity to enjoy a beer festival experience whilst drinking in relative moderation! Prices start from £30pp based on a minimum of 12 guests but we can easily cater for up to 100 or more!