Fun Facts About Wine: Fun Trivia for Your Next Wine Tasting Event
Are you wondering how to get the conversations flowing at your next wine tasting event?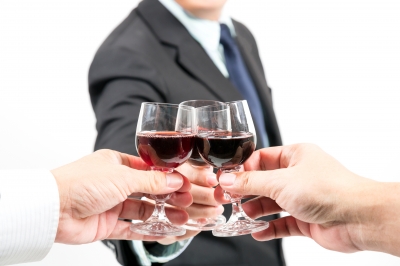 A great way to get conversations started at a wine party is to prepare a list of fun facts. This creates a light conversation. Your wine enthusiast guests will surely pitch in, and the newcomers will find it interesting.
Read on for some random fun facts about wine, and use them at your next wine tasting event.
1. The term "aroma" is used to refer to the smell of young wine. The smell of a more mature wine is called "bouquet".
2. Ancient Greek party hosts would take the first sip of wine to show their guests that the drink is not poisoned.
3. The practice of "toasting" was started by ancient Romans. They would drop a piece of toasted bread into their glass of wine to buffer too much acidity and unpleasant tastes.
4. In the Old Testament of the Bible, only one book made no reference to wine. That is the Book of Jonas.
5. Red wines get their color from the grape skins which are included in the fermentation. White wines are white because the skins are removed before they are fermented.
6. The world's oldest bottle of wine was found inside a Roman sarcophaguse, located near Speyer, Germany. The wine dates back to A.D. 325 and is now displayed at the town's Historisches Museum der Pfalz.
7. The world's top 10 wine producers are: Italy, France, Spain, United States, Argentina, Australia, South Africa, Germany, Chile and Portugal.
8. After the US Constitution was drafted, the 55 men who wrote it celebrated with a party. The alcohol bill included 54 bottles of Madeira, 60 bottles of Bordeaux, eight bottles of whiskey, 22 bottles of port, eight bottles of hard cider, 12 beers and seven bowls of alcohol punch that were said to be large enough that "ducks could swim in them."
9. The Code of Hammurabi, written around 1800 BC, punished fraudulent wine sellers by drowning them in a river.
10. There is a theory that poisoned wine may have helped bring down the ancient Roman empire. Romans started adding lead because it helped preserve the wine and added a sweetness to it. Lead poisoning is said to be one of the causes of the decline of Rome.
11. In 1922, Tutankhamun's tomb was opened and wine jars discovered to be buried alongside the pharaoh. The jars were labeled with the year, name of the winemaker and descriptions about the quality of the wine. The labels were detailed enough to comply with the wine label laws of some countries today.
12. If a wine tastes watery or "dilute", the grapes used were probably picked during a rainstorm.
13. Dumb vs Numb: A "dumb" wine refers to wine that has no odor, but may develop pleasing odor in the future. A "numb" wine has no odor, nor has the possibility of producing a pleasing odor in the future.
14. European wines are named after the geographical locations where they originate. Non- European wines are usually named after grape varieties.
15. The English word "wine" is probably from the Semitic yayin (meaning, lamentation and wailing). In Arabic, the word is wain, in Greek it is oinos, and in the Romance languages it is vin, vino, vina, vinho.
Make your wine tasting event more colorful with these conversation starters, or call Wine Works today for more professional help at your party.
Tips for Organizing Your Own Wine Tasting Party
Wine Works can help you plan a glitch-free wine tasting party. Here are some tips and ideas for you.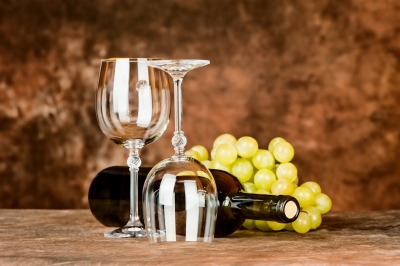 Wine Tasting Party
A glass or two of wine is always a good way to relax with friends or celebrate an achievement.
Hosting a wine tasting party is a great way to get friends and family together to do something fun. Your friends who are wine enthusiasts will surely be enthralled by the idea, and those who are not wine drinkers will have the opportunity to taste different kinds at a time.
Here are some tips if you are planning on organizing a wine tasting party:
Decide what type of tasting you would like to do at your party - i.e. vertical wine tasting, horizontal wine tasting, wine and cheese tasting, wine and chocolate tasting, etc.
Select a venue. You can have the wine tasting at your home - your garden or pool area maybe, or you can rent a venue outside, depending on the theme and ambiance that you want to set.
Finalize your guest list. Send out your invitations at least two weeks in advance.
Create tasting cards where your guests can record their evaluations: the appearance, aroma, flavor, after taste, etc.
Select a theme and decorate your wine tasting room. For example, if your theme is vintage, you can use white table cloths, candles, vintage bottles, lamps and paintings.
You may also prepare games, quizzes and prizes to make the party more interactive.
Prepare the following items:

six to ten wines
appetizers - you can offer some hors d'oeuvre and get the conversations started before the tasting begins
A loaf of plain bread - guests can use this to clean their palate in between wines
Wine glasses
Pitcher(s) of water - to use to rinse wine glasses in between tastings
Dump bucket - for dumping excess wine before pouring the next one
Tasting cards, pens and papers
Brown paper bags or aluminum foil to cover the wine bottles if you plan to do blind tasting
If you feel like you need more professional help in planning your wine tasting party, Wine Works can help you.
Our experienced staff and professional wine guides will help you from planning the details to the day of the event. We will come to your chosen venue, for your convenience. Call us today and ask about our services for a wine tasting party.
Private Wine Tastings
Host private wine tastings for your friends and let Wine Works help you.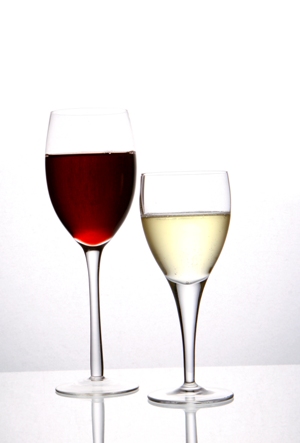 Wines
The term "wine" comes from the word "winam", a Proto- Germanic term originating from the Latin "vinum" which means "wine" or "vine". Wine is an alcoholic beverage made from fermented fruits, usually grapes.
The use of wine dates back to sixth millennium BC, where there is archeological evidence of wine production in Caucasus and the Middle East. Wine drinking as part of celebrations and merriment are evidenced through many literary works throughout history. Some examples are the works of Homer around 8th century BC and those of Alkman in 7th century BC. Fermenting grapes, and possibly rice, for wine making slowly became widespread all over the world - from Georgia to Egypt, Greece, China and India. The ancient Roman empire established the viticulture in today's world famous wine regions.
Wine also has religious significance for many beliefs and is part of different religious ceremonies.
Wine Tasting
Although wine drinking has been famous for thousands of years, wine tasting is something that is enjoyed by many only in recent years. While drinking wine is part of a meal, wine tasting is done for pleasure and learning. It is the examination and evaluation of wine through its smell, color, and taste. Wine tasting usually includes a variety of wines so that the tasters can compare one from the other.
Private wine tastings are a great way to provide entertainment at your next party or corporate event.
Themed Private Wine Tastings
Private wine tastings is a great way to perk up your next party, family get together or corporate event. Wine Works will tailor fit the event to your preferences. We have an array of themes you can choose from. Or, if you have a theme that you would like to use, we can help you materialize that too. We will include fun games (and prizes) so you and your guests can truly have fun while learning more about wines.
Whether you and your guests are wine enthusiasts or not, you can have fun while learning more about wines. We will also include interactive games (and prizes), and our wine experts will be available to guide you and answer your questions.
Call us today for the quotation, list of wines, and other information about private wine tastings.
Wine Tasting Events
Wine Works can help you set up and give you professional services for all you wine tasting events.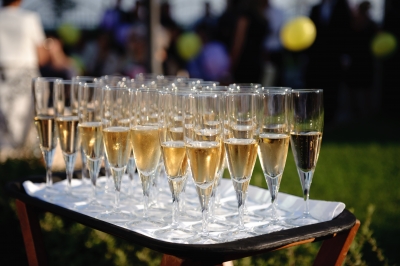 Make Your Wine Tasting Events More Colorful
Making wine tasting a part of your next party will make a great entertainment for your guests.
For many people, wine is usually only present during celebrations or big dinners. But for skilled wine enthusiasts, wine - and wine tasting - is an art. Wine makers put great time and effort into each bottle of wine made. These great bottles of wine are admired, studied and enjoyed during a wine tasting event.
To the unfamiliar, the wine menu at a fine restaurant can be intimidating and can cause anxiety and confusion. For those who are out on a date, or an important meeting, the list of unfamiliar wine names can even cause fear.
Going to - or organizing - wine tasting events is a great way to get familiar with the different types and brands of wine. This way, the next time you have fine dinner with your clients or your new date, you can confidently order the best bottle of wine on the menu.
Hosting a wine tasting can take a lot of work, from choosing the wines to the venue and the other details. This is where Wine Works can help make things easier for you. We will provide everything you need for your wine tasting event, including a great selection of wines, as well as the glasses and other accessories. Best of all, we will come to you! Wherever your party is in London, we will set up at your venue.
Whether you are celebrating a birthday or anniversary, having a stag or a hen party, hosting a corporate event or a team building, Wine Works can make wine tasting suited to your event. We can also make it an informal social event, if that is what will befit your taste.
Get two hours of wine fun and learning. We will even include fun games, quizzes, prizes and a wine magician to entertain you and your guests.
Call Wine Works today and get a quote for all your wine tasting events.
Wine Tasting Experience
Make your wine tasting experience memorable. Wine Works can set up your wine tasting event for you.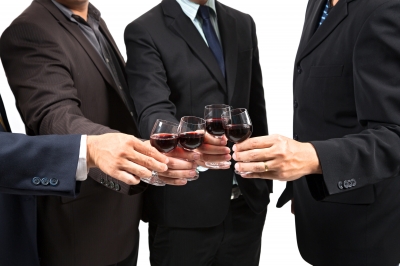 The Art of Wine Tasting
Drinking wine is not the same as wine tasting. While it is true that sipping a good bottle of wine with your dinner or some good cheese while chatting with your friends, wine tasting requires you to focus not only on your taste buds but also on you sense of smell, sight and touch.
Wine tasting is an experience that combines together the appearance, aroma, sensation and aftertaste of the wine.
Blind tasting is usually observed when tasting wine. This means that the participants do not see the label or the shape of the wine bottle. This may also include serving the wine in dark- colored wine glasses so that the tasters do not see its color. This avoids prejudice during the wine tasting experience.
Wine Tasting Experience through Wine Works
You do not need to travel to France or Italy to have an awesome wine tasting experience. If you live in the London area, or anywhere in the UK, Wine Works wine tasting services will come to you. Whether you want to do a wine tasting event for corporate entertainment, a private party, a birthday, or an anniversary, we can tailor fit a party plan just for you.
Get tips and tricks on wine tasting from our experienced and knowledgeable staff. Our entire team is Wine and Spirit Education Trust (WSET) qualified, all to a diploma level. Collectively, they have hosted over 1000 wine events and have decades of experience under their belts.
We are partnered with Liberty Wines who provides delicious and unique wines not readily available in retail stores. We will provide all the supplies that you will need for the event. And best of all, we will come to you! Whether your venue is at your home, office, a restaurant or a function hall, we can make it work.
Call us today and schedule the best wine tasting experience in London.
Wine Tasting for Two
Want to set the mood for romance tonight?
Nothing will ease your stress more than unwinding with someone special after a week of hard work.
And your partner will feel even more special if you arrange a private wine tasting for two.
Yup.  Private.   For two.  You read it right.  We will bring the world (the world's best wines, that is) to your own home to awaken your senses.  Just for the two of you.
May we suggest other foods to release your sensuality.  Consider an abundance of fruits (avocado, bananas, cherries, figs, peaches, pomegranates, raspberries, strawberries, watermelon), nuts (almonds, flax seeds, pine nuts, pumpkin seeds, walnuts), foie gras, or pesto.
Complete with dim lights, lighted candles, and soft music to get things going.
No table to set.  No dishes to watch.  Just an evening of opulence and discovery as your evening becomes even more interesting by the knowledge that our wine experts will share with you.  And you can comfortably ask all the questions you needed to know uninhibited, as you snuggle cozily with your loving partner.
What happens after we leave is up to you.
So bring sexy back into your home and brace yourself for a night of passionate encounter.
Have we stirred your desire just yet?
What are you waiting for?  Contact us now at 020-8747-8299.  We are just a call away.  At Wine Works, you need not wait until your next anniversary or Valentine's Day.   We can help you relive your honeymoon...any day.
Private Wine Tastings
A Wine-Works private or home wine tasting party will be specifically designed for you and is a wonderful and original way to entertain your friends or family at home or any venue of your choosing. Our home wine tasting party has been specifically created to maximize fun and involvement while improving your wine tasting knowledge in an informative yet informal manner. Your own home or private wine tasting ensures that everyone learns a little bit about wine. We travel to you anywhere in the UK, any time and any day of the week, but if you prefer we will come to any private venue, be it a restaurant, club or bar. We have a number of wine themed games and activities which ensure maximum fun and participation during your wine tasting. If you would like a fully interactive and informative private wine tasting with your friends look no further than Wine-Works our wine tasting ideas are sure to entertain and enthuse! Choose from some of our tried and trusted wine tasting themes, but if you don't know exactly what type of tasting you would like simply call us 0208 747 8299 or send an e-mail with your thoughts and ideas as we will be more than happy to design a tasting bespoke to your wishes. Introductory Wine Tasting Party…from £30pp Champagne Celebration…from £40pp The Classic Grapes…from £30pp Old World or New World?...from £30pp Food and Wine Matching…from £35pp Chocolate and Wine…from £40pp The Pink Party…from £30pp Anything Else?...from £25pp We always taste 8 fantastic hand chosen wines at all Private Wine Tastings with prices from as little as £25 per person inclusive. All you need do is enjoy your wine tasting event and leave it to us.