Corporate Events
Looking for Corporate Wine Tasting Event?
Then we can help give your Wine Tasting event sparkle, in budget and hassle-free.
Choosing Wine-Works for your corporate wine tasting event, be it a wine tasting experience, a beer tasting session, or a whisky tasting adventure, means you can put your mind at ease, as you will be putting your event in the hands of a professional and dedicated team.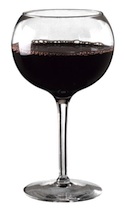 Our events are ideal for client entertainment, or a company social to create the perfect atmosphere for networking, and we can include a bit of light hearted competition. Always a fantastic selection of wines for tasting where everyone can learn a little about wine in a fun and convivial environment! We will take care of everything with the venue, enabling you as the organiser to relax and concentrate on your guests.
Corporate Wine Tasting
We can set up any number of  wine tasting stations for you and your clients to visit, or run a slightly more structured wine tasting before, during or after a meal, or as a stand-alone event – the choice is yours.
Equally we can adapt our style to create an informal team building activity through tasting different wines, or a light hearted team bonding session.
For something completely different, our beer tastings are an inspirational choice, with twelve different beers to try, in styles which you can choose yourself. As with our wine tastings. our beer tasting events include many boutique producers, are interactive, fun, and include a team competition.
In addition for lovers of grain rather than grape, we offer a unique adventure into the world of Whisky! Not only will you get the chance to compare the best of Scotch and various whiskies of the world, but you get to try your hand at cocktail making too, producing some classic whisky based cocktails.
Internal Corporate Wine Tasting Events:
Your designated wine consultant will introduce the tasting and gently break the ice
Your tasting will last about 2 hours, but we will work to your schedule, and include some fun and interactive competition
The theme of the tasting can be bespoke to your wishes, or chosen from one of our popular themes below:
Champagne and Sparkling Wine – Can Champagne stand up to all the competition, especially that of England?
Le Tournoi de Vin – Fantastic as a team building or stand alone event. Teams of four to ten compete against each other in a Tournament styled event testing both the palate and mind.
New Wave Wines – A selection of wines from some of the most talented and experimental winemakers in the world with more than a few surprises!
Fine Wine Tasting – A wonderful opportunity to sample a selection of the very best Vintage Champagne and Port, Classic Bordeaux, Superb Burgundy along with the very best that Europe and the New World have to offer.
Food and Wine Matching – wines matched with cheese, charcuterie, or even chocolate we bring along for you to taste, or we can select wines to marry with your own meal arrangements.
Wine-Workers' Picks – our personal selection of those wines which we feel offer the very best in value and quality.
Networking Corporate Wine Tasting Events:
After a brief introduction, which can be preceded by a drinks reception, we invite guests in teams to visit three or more tasting stations, each of which have a different theme with quiz based challenges. Guests have plenty of time to network together, while competing for prizes as a team within the group. We bring prizes for the winning team, and a selection of exclusive Extra Virgin olive oils with bread for dipping. Cheese and/or charcuterie can be provided if desired.
We have a range of corporate wine tasting price points for you to choose from, starting in most cases from £30pp, and also have resident beer tasting and whisky tasting experts if you want to ring the changes with something really different!
Simply give us a call on 020 3583 7070 or send an e-mail with your requirements for your corporate wine tasting event, along with your full contact details, and we will prepare a detailed quotation to your brief for your corporate wine tasting, usually within 24 hours.