Meet the Team
Alex Allan
Alex says his fledgeling interest in wine grew exponentially during a lengthy backpacking trip across Europe as a student.  He was so enthusiastic that he relocated to London in 1984 from Canada to pursue a career in the Wine Trade.
He has been a wine buyer, retailer, global logistics manager, educator, consultant and was the co-founder and licensee of Betjeman's, a multi-award winning City Wine-Bar.  Along the way he gained all the WSET qualifications and passed the notoriously difficult Master of Wine tasting exam at his first attempt.  He has travelled extensively throughout the wine world over the years.
He has an exceptional palate, so is left with the difficult task of sourcing and buying the wines used in our tastings. Always seeking out new, exciting and unusual wines he only ever accepts the very best available and wines which offer the best value for money.
He co-authors our themed tastings, hosts our events in his own inimitable style whilst ensuring that the group increase their wine knowledge in a relaxed and informal environment.
The concept of Wine-Works was the result of a long lunch and that notorious 'last bottle'.
Alex stands by the motto that, 'life is too short to drink bad wine'.
---
Charles Denny
Charles brings to Wine-Works a wealth of experience in operations and sales management, as well as in business coaching, gained predominantly in the licensed trade.
It was during his early career looking after pub, restaurant and hotel operations for Bass that Charles first developed a passion for brewing and then wine, and as a result gained a sequence of Wine & Spirit Education Trust qualifications, culminating in a Scholarship Award whilst attaining the WSET Diploma in Wines and Spirits.
After setting up a customer service programme for the entire Company, he was headhunted by Young's Brewery, and helped them develop their hotel and catering division, before spending ten years pioneering city and town centre style bars throughout the country for SFI Group.
Since 2005 Charles has combined his skills, experience and knowledge to develop and run a range of entertaining and interactive tasting experiences with wine, beer, spirits and even cocktails, which he delivers with passion and professionalism aided by his experience in the events industry. He has delivered more than 600 successful events in the last eight years.
In his spare time, Charles is always looking out for a wine bargain in the supermarkets or High Street wine stores to recommend to guests at Wine-Works tastings. He loves to cook, so combined with his catering background he is well placed to deliver special tastings matching wine with food, cheese and even chocolate!
---
Jeremy Parke: Business Development Manager
Jeremy was first introduced to wine a very long time ago when he  worked in Bordeaux. This experience 'opened his eyes', as he says.
Throughout his lengthy career he has travelled the wine world extensively visiting vineyards in the USA, Chile, Argentina and throughout Europe.
He has had an illustrious career within the Hotel and Catering industry owning successful restaurants and hotels. Recently he was the proprietor of the highly acclaimed Gastropub, The Bell at Ramsbury. He is passionate that well sourced food should be matched with well sourced wines.
Jeremy has organised and hosted many wine weekends with the emphasis on the Great Chateaux of Bordeaux and the top Domaines of Burgundy.
He hosts many events, assists at even more and will literally speak to anyone about wine.
We are indeed fortunate to be able to draw from his vast wine and food knowledge and his undying enthusiasm for the subject is remarkable.
---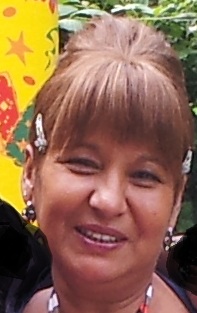 Joan Salmon: Admin and Support
Joan had a long career with Diageo, the world's largest drinks company, where she was the Global Marketing Procurement Manager.
Coming from such a senior role her unrivalled organisational skills, natural enthusiasm along with a meticulous attention to detail she is indeed a very welcome addition to our team.
A wine lover all her adult life, she supports at many of our Corporate Events, manning a tasting station, or pouring whilst engaging with the guests in her usual friendly manner.
She decided that her favourite Champagne is now Billecart Salmon Rose, which replaced her previous favourite, Laurent Perrier Rose.
When not supporting Wine-Works she can found gardening at her farmhouse in Brittany.
---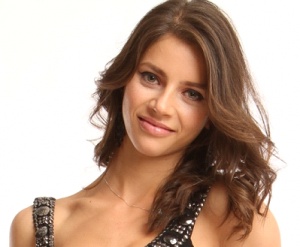 Petya Plachkova: Sales and Events Executive
Since arriving in this country, Petya has gained valuable experience working in a variety of roles in a prestigious four star hotel just outside London, and will no doubt bring an extra dimension to the service we provide at our larger events with her service skills and infectious smile.
Petya has a passion for wine, with a particular love of reds, and has worked with some boutique winemakers back in her native country Bulgaria.
In her role as Sales Executive, besides working as an Event Assistant, she will be concentrating primarily on developing our business through building partnerships with prestigious hotels and some of the UK's leading event companies.
---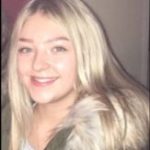 Lynsey Harwood: Sales & Events Executive
Lynsey is the latest addition to our team, and she will be working mainly as an Event Assistant at our cocktail making parties, and our larger wine tasting events.
She will also be active on social media, including our role as official fundraisers for Comic Relief.
In her role as Sales Executive, she will be active in developing our business as partners at local hotels in the Surrey, Hampshire and Berkshire area, and spreading the word that Wine-Works activities are a brilliant and inexpensive option for a "great night in" with friends and family.