Wine Tasting Events
Wine Works can help you set up and give you professional services for all you wine tasting events.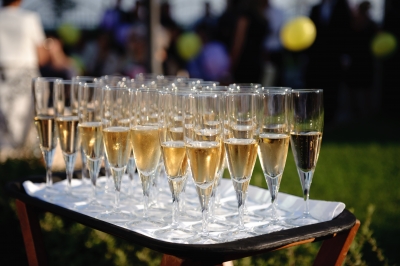 Make Your Wine Tasting Events More Colorful
Making wine tasting a part of your next party will make a great entertainment for your guests.
For many people, wine is usually only present during celebrations or big dinners. But for skilled wine enthusiasts, wine - and wine tasting - is an art. Wine makers put great time and effort into each bottle of wine made. These great bottles of wine are admired, studied and enjoyed during a wine tasting event.
To the unfamiliar, the wine menu at a fine restaurant can be intimidating and can cause anxiety and confusion. For those who are out on a date, or an important meeting, the list of unfamiliar wine names can even cause fear.
Going to - or organizing - wine tasting events is a great way to get familiar with the different types and brands of wine. This way, the next time you have fine dinner with your clients or your new date, you can confidently order the best bottle of wine on the menu.
Hosting a wine tasting can take a lot of work, from choosing the wines to the venue and the other details. This is where Wine Works can help make things easier for you. We will provide everything you need for your wine tasting event, including a great selection of wines, as well as the glasses and other accessories. Best of all, we will come to you! Wherever your party is in London, we will set up at your venue.
Whether you are celebrating a birthday or anniversary, having a stag or a hen party, hosting a corporate event or a team building, Wine Works can make wine tasting suited to your event. We can also make it an informal social event, if that is what will befit your taste.
Get two hours of wine fun and learning. We will even include fun games, quizzes, prizes and a wine magician to entertain you and your guests.
Call Wine Works today and get a quote for all your wine tasting events.