Wine Tasting Experience
Make your wine tasting experience memorable. Wine Works can set up your wine tasting event for you.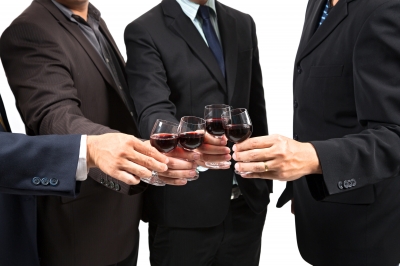 The Art of Wine Tasting
Drinking wine is not the same as wine tasting. While it is true that sipping a good bottle of wine with your dinner or some good cheese while chatting with your friends, wine tasting requires you to focus not only on your taste buds but also on you sense of smell, sight and touch.
Wine tasting is an experience that combines together the appearance, aroma, sensation and aftertaste of the wine.
Blind tasting is usually observed when tasting wine. This means that the participants do not see the label or the shape of the wine bottle. This may also include serving the wine in dark- colored wine glasses so that the tasters do not see its color. This avoids prejudice during the wine tasting experience.
Wine Tasting Experience through Wine Works
You do not need to travel to France or Italy to have an awesome wine tasting experience. If you live in the London area, or anywhere in the UK, Wine Works wine tasting services will come to you. Whether you want to do a wine tasting event for corporate entertainment, a private party, a birthday, or an anniversary, we can tailor fit a party plan just for you.
Get tips and tricks on wine tasting from our experienced and knowledgeable staff. Our entire team is Wine and Spirit Education Trust (WSET) qualified, all to a diploma level. Collectively, they have hosted over 1000 wine events and have decades of experience under their belts.
We are partnered with Liberty Wines who provides delicious and unique wines not readily available in retail stores. We will provide all the supplies that you will need for the event. And best of all, we will come to you! Whether your venue is at your home, office, a restaurant or a function hall, we can make it work.
Call us today and schedule the best wine tasting experience in London.